Are you communicating effectively in the areas where you have the most captive audience?
Are you still using email, intranet, newsletter to communicate?
Do you have a captive audience in lobbies, work spaces or welcome areas?
Do you have unique and complex needs, subgroups and subcultures that require custom messaging?
Do you use monitors to communicate, educate or entertain?
Are you streaming news or sports channels on your monitors?
Are you using a USB Key to play content on monitors?
Tranform your Corporate Communication
Newsco transforms corporate content into engaging corporate channels faster and clearer than anything else providing information and content in a push based manner.
This means that messaging in reception areas, common spaces, work areas and any other corporate space can be tailored to the specific audience. Newsco also easily combines dynamic media alongside client-generated content.
Clients can finitely describe what will be seen and when across all the public space monitors on a monitor by monitor basis.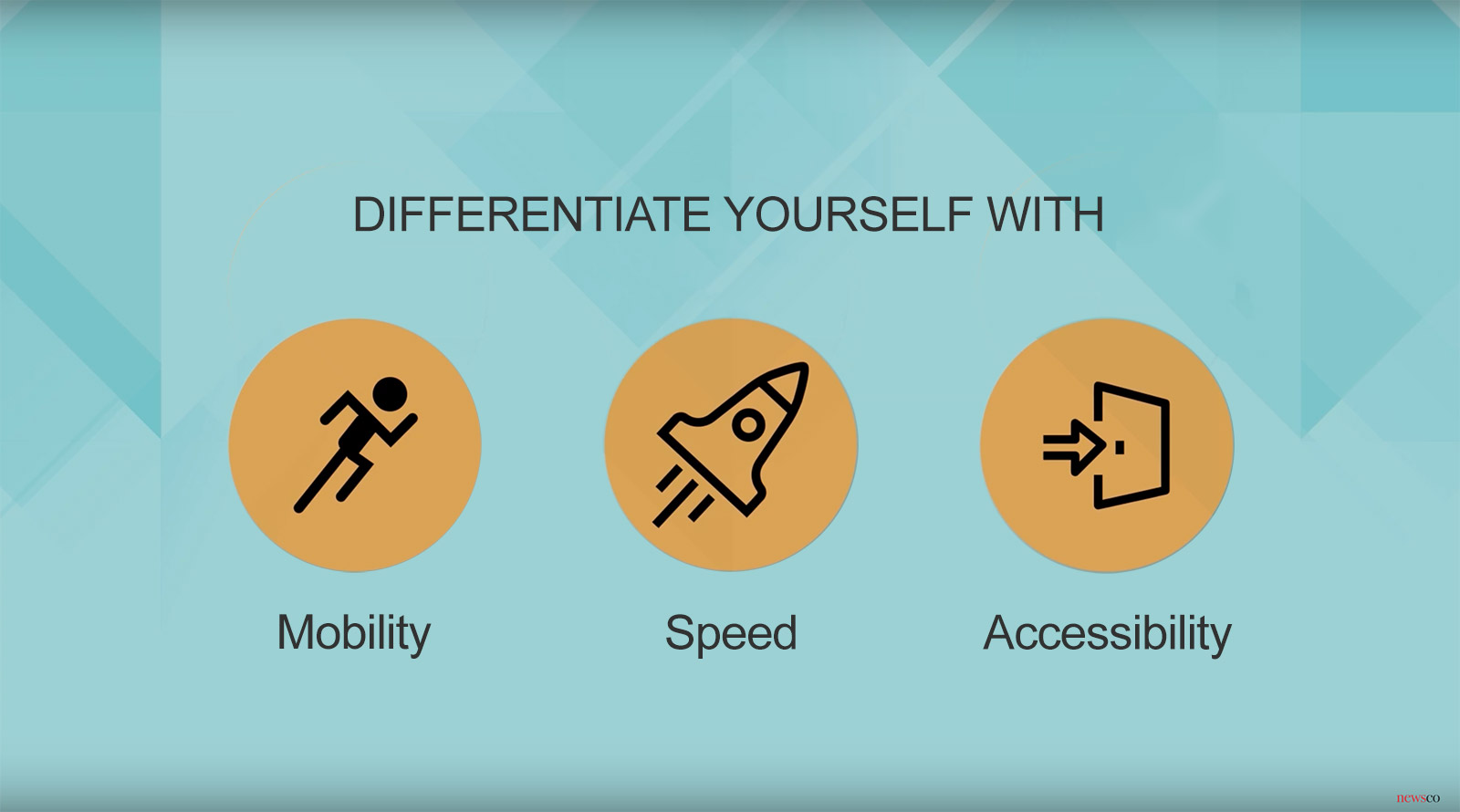 Communicate with your audience better than ever before.
Multi channel and multi level platform control of monitors from one centralized location
Distribution of content to digital medium including monitors, social media and mobile devices
Relevant news flow and music to capture audience attention. Set ambient mood and differentiated user experience
Powerful AI system to aggregate news/content
Flexible and powerful customizable structure to quickly adapt to the needs of big corporations
Enterprises that
effectively communicate
Drive higher performance
Enjoy higher market premiums
Higher shareholder returns
More likely to report high levels
of employee engagement
More likely to report lower turnover
Create targeted
effective communication
Allowing dynamic, real-time, engaging,
and purposeful messaging
Set mood and ambiance
Develop corporate culture
and employee loyalty
Build brand and customer loyalty
Tailored targeted
communication to
Employees
Partners
Distributors
Customers/ Clients
Welcome Areas
About cPro
Newsco brings to the market unique innovation in digital communications.
cPro is a cloud-based SaaS offering that provides clients control over their corporate communication. Our solution serves our clients in various industries around the world to communicate more effectively with their employees, partners, distributors, and customers.
Features Included
Enterprise tool to create multi channels for distribution to departments/branches/families of businesses.
Real time content management system centralizing corporate material; allow corporations to flexibly and easily manage communication from one single unified system, pushing and pulling of content to social media sites seamlessly
Easily distribute internal content including corporate branding, identity, responsibility, reputation, communication, investor relations or public relations to targeted audience
Combine customized external news stories and music relevant to audience to grab attention
Multilevel content permissioning, controls and auditing
Awards and Accolades
Mario Mazzardo is the founder and CEO of Newsco.  He was previously the founder and Chief Technical Officer of solidThinking, a software in the industrial design arena. The firm won several awards, including the Best of Breed award assigned personally by Steve Jobs. In 2008 solidThinking was  acquired by Altair Engineering, after the merger Mario served as Vice President of Product Management & Strategy